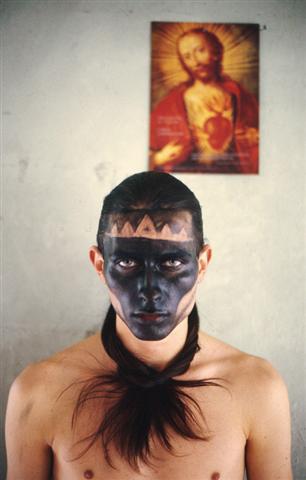 Exhibition Looking at AIDS 2008/2009 in collaboration with Aids Hilfe Wien opens on Saturday, February21st 2009. in Vienna (Austria). Aids Hilfe Wien has long tradition of using fashion, fashion photography to raise awareness to HIV/AIDS. It culminates each year in May with famous Life Ball.

Photography : Snjezana Josipovic,
Make up/Hair : Philipp Hoffmann,
Model: Florian Pessenteiner

Entrance is free.